M O N T G O M E R Y C O U N T Y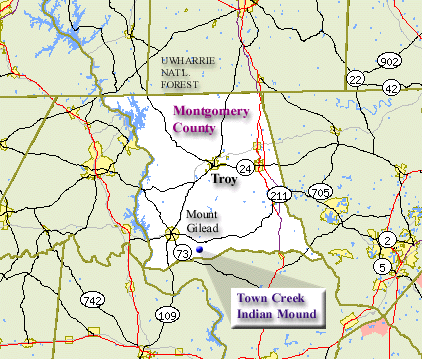 Map Legend

Resources in Montgomery County . . .
Town Creek Indian Mound
For more than one thousand years, Indians lived an agricultural life on the lands that became known as North Carolina. Around A.D. 1200, a new cultural tradition arrived in the Pee Dee River Valley. That new culture, called "Pee Dee" by archaeologists, was part of a widespread tradition known as "South Appalachian Mississippian."
North Carolina ECHO Resources in Montgomery County
Exploring Cultural Heritage Online. Provided by the North Carolina State Library.
Neighboring Counties: