M E C K L E N B U R G C O U N T Y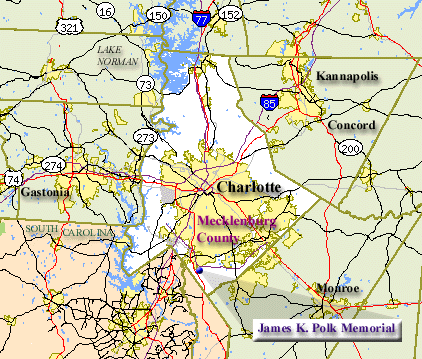 Map Legend

Resources in Mecklenburg County . . .
James K. Polk Memorial
Located on land once owned by the parents of James K. Polk, the eleventh U.S. president. The memorial commemorates significant events in the Polk administration: the Mexican War, settlement of the Oregon boundary dispute, and the annexation of California.
North Carolina ECHO Resources in Mecklenburg County
Exploring Cultural Heritage Online. Provided by the North Carolina State Library.
Neighboring Counties: