I R E D E L L C O U N T Y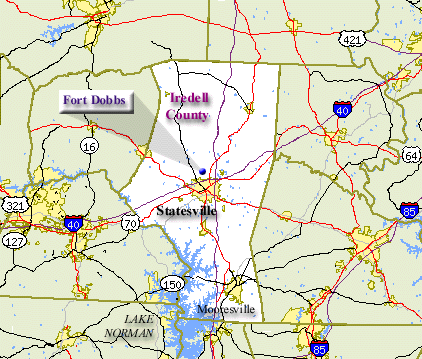 Map Legend

Resources in Iredell County . . .
Fort Dobbs
Named for royal governor Arthur Dobbs, the fort was built during the French and Indian War to protect settlers. Archaeologists and historians conjecture that the fort was dismantled after pioneers pushed further westward.
North Carolina ECHO Resources in Iredell County
Exploring Cultural Heritage Online. Provided by the North Carolina State Library.
Neighboring Counties: