W A S H I N G T O N C O U N T Y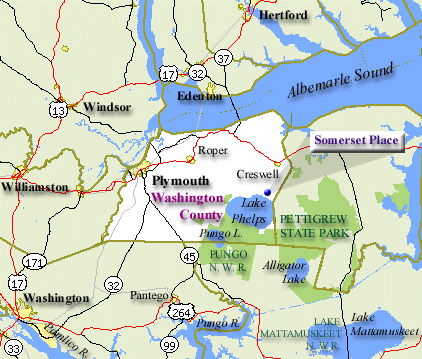 Map Legend

Resources in Washington County . . .
Somerset Place
A representative historic site offering a comprehensive and realistic view of nineteenth-century life on a large-scale North Carolina plantation. By 1865, Somerset Place had become one of the upper South's largest plantations. Over the life of the plantation there would be three generations of owners, around 50 white employees, two free black employees, and more than 850 enslaved people living and working on the plantation.
North Carolina ECHO Resources in Washington County
Exploring Cultural Heritage Online. Provided by the North Carolina State Library.
Neighboring Counties: