J O H N S T O N C O U N T Y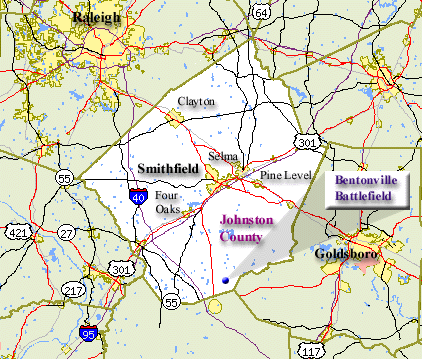 Map Legend

Resources in Johnston County . . .
Bentonville Battlefield
The Battle of Bentonville, fought March 19-21, 1865, was the last full-scale action of the Civil War in which a Confederate army was able to mount a tactical offensive. This major battle, the largest ever fought in North Carolina, was the only significant attempt to defeat the large Union army of Gen. William T. Sherman during its march through the Carolinas in the spring of 1865.
North Carolina ECHO Resources in Johnston County
Exploring Cultural Heritage Online. Provided by the North Carolina State Library.
Neighboring Counties: