D A R E C O U N T Y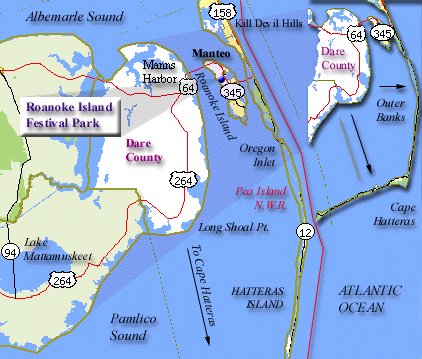 Map Legend

Resources in Dare County . . .
Outer Banks History Center
This unique research facility offers the preeminent source of information concerning the state's Outer Banks, and addresses many historical, cultural, economic, governmental, and scientific topics pertaining to North Carolina and to neighboring states.
Roanoke Island Festival Park
Blends history, education, and the arts in a lively celebration of Roanoke Island as the Birthplace of English America. Home of the Elizabeth II.
North Carolina ECHO Resources in Dare County
Exploring Cultural Heritage Online. Provided by the North Carolina State Library.
Neighboring Counties: